Enough Already...
I have been working on the same post for almost two weeks now. It's relevancy has plummeted with each passing hour. Yet, it will be finished, dammit, if I have anything to say about it. But until that day, here's a fun picture taken yesterday on the ocean shores of Victoria, British Columbia: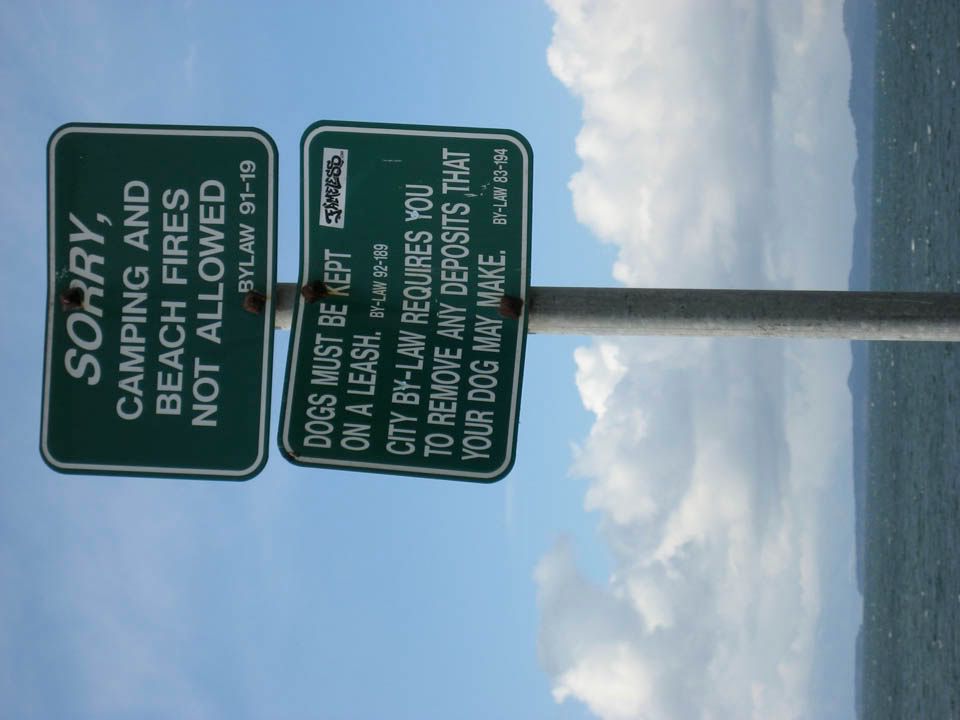 It seemed very Canadian to me in a way that would appear funny to those of us south of the border. It's all about the sorry, the deposits, and then thinking about the way they'd say it.

Perhaps this pathetic posting will act as the fiber necessary to keep my blogging regular. We shall see... more later!