Night Drivin'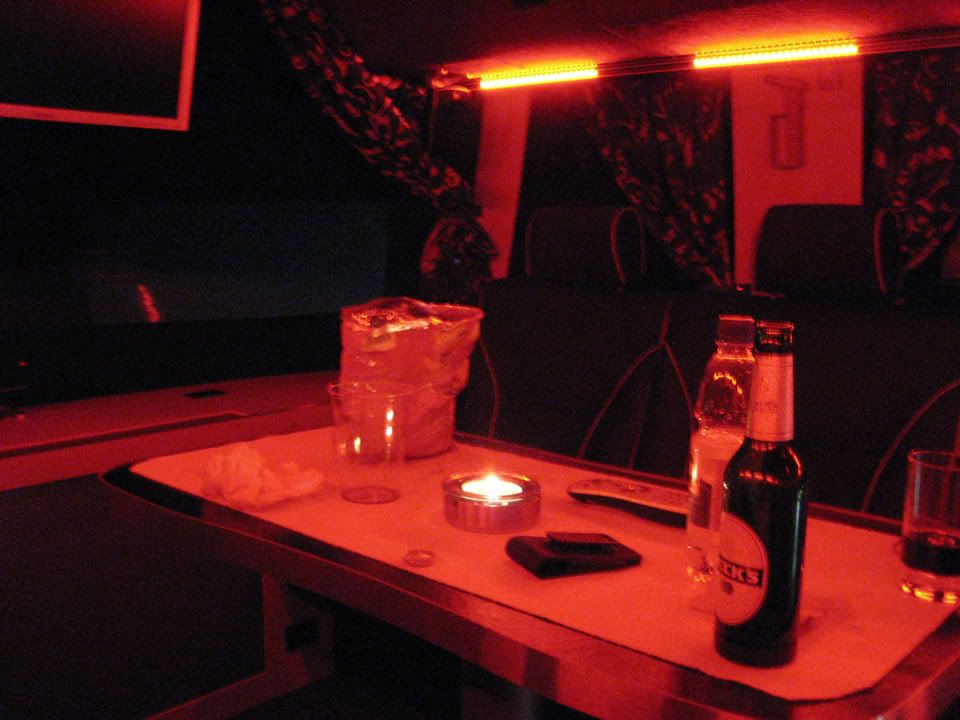 It's almost 3:30 in the morning, and we're a few hours into our drive from Basel to Amsterdam, a 10 hour adventure if I am correct. In an unprecedented move, we're making the drive overnight right after the gig instead of doing it during the following day. Why one would rather have a full day off in Amsterdam instead of spending it in a bus I can only wonder, but I'm sure it'll be a good time for all. I'm also wondering why we're currently tooling along two-lane streets in some German town instead of balling down the Autobahn, but I should probably know better than to question the wisdom of our driver.

Pictured above is the front-upstairs lounge on our bus, a remarkable example of fabled German engineering. From the beginning, I've been meaning to post a video tour of the bus, 'cause it's quite a trip. Maybe if I'm feeling appropriately perky tomorrow morning...

I owe a pictorial show-and-tell of Munich, which hasn't been forgotten. Soon and very soon.

But now, my first attempt to get a good night's sleep on a moving bus. Thinking earplugs might be the way to go, and hoping for the best.