PA Hustle

What can I say about Allentown? I think the picture aptly describes the last couple days. Had to be black and white. There was one record store that looked promising, a little more than a mile away from the hotel. After walking there in the sticky, disgusting heat of yesterday, I discovered that it wasn't open on Mondays, and only opened at 1 on Tuesday. Given our leave-time of 2 this afternoon, and the small chances of a record store owner actually being reliable enough to open his store on time, I figured that it may not be worth risking being left in Allentown just for a few dusty 45s.

But oh did we rock Bethlehem last night...

Previous to our stay in Allentown, we headquartered in State College at a hotel only paces away from I-80, but a couple miles from the edge of anything exciting. The closest intersection:



State College is exactly that, and only that. A pleasant enough hang, once one takes the shuttle to the main town/campus area. It's got everything a thriving student populace needs to survive: cheap food, all-day breakfast, bars serving beer in plastic cups, an endless supply of Penn-logoed tees and sweats, a Starbucks, and a giant Abercrombie & Fitch store — which seems to have succeeded in clothing damn near everyone who wasn't wearing a Penn tee or gloriously microscopic Pink shorts. A funny thing about living in my corner of Brooklyn: though this look pervades the country, it's not one you see all too often around the neighborhood. Thanks to the hipsters, it looks pretty goofy now.

Same thing goes for khakis, but it's been too hot for those.

The all-day breakfast place (The Waffle Shop) makes a mean omelette, so I hit it both days, each time surrounded by orientation kids and those who decided to stick around for the summer or flee home a little early. When I say surrounded, I mean it; besides a couple parents here and there, I was easily the oldest one in the place. Can't say that happens too often.

I spent an hour City Lights Records, a basement shop on the main drag. No exciting 45 finds this time around, but the owner (Greg?) was quite congenial and turned me on to the weighty power of Baby Huey and histrionic funkiness of Betty Davis. While he had no Baby Huey in stock, several Betty CDs sat on the rack, so naturally I took one with me. Keeping with the theme, I also picked up Detroit soul singer Bettye Lavette's 2005 release, I've Got My Own Hell To Raise. Why I didn't buy the latter two years ago I'm really not sure, given that I was lucky enough to play with her during the months previous to moving to the city and have been well aware of her indelible bad-ass'dness ever since. It's deep. Soul to the core.

Sigh.

While based in State College, we played an actual county fair in Clearfield. I shall now defer to pictures.



Here's our stage and seating area. Hours before our soundcheck, the track was the scene of a moderately impressive stunt driving exhibition. One of the crew took video. It included a man who ran around in a fire suit, burning. Contrary to what the picture suggests, there were a few more available seats.

Like any proper county fair, there were carnival rides, elephant ears, award-winning produce and baked goods, plus livestock! Like horses...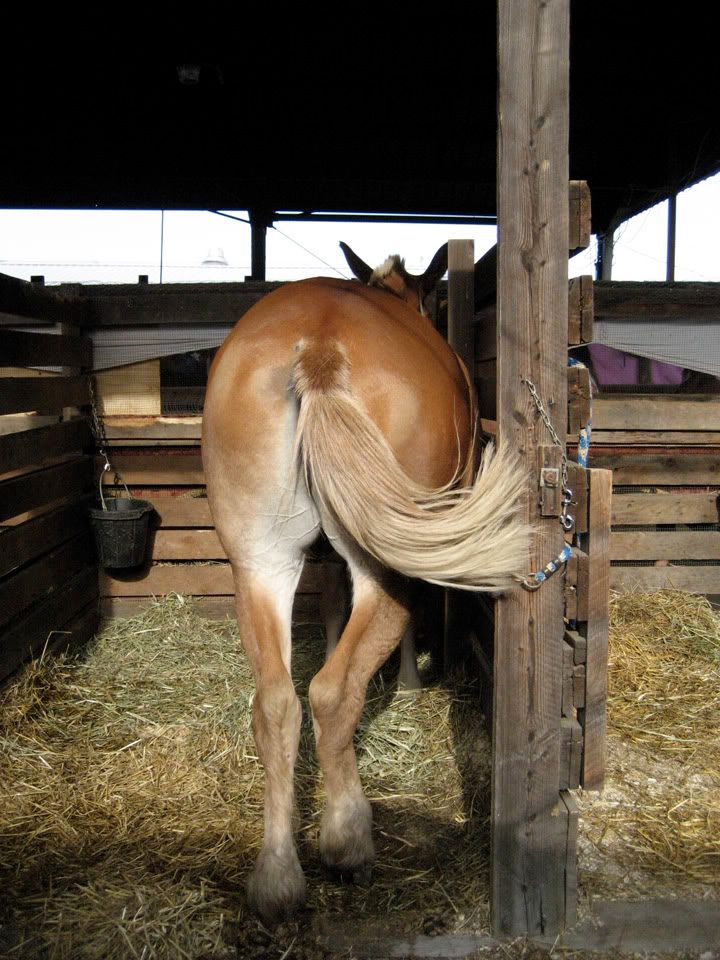 and chickens...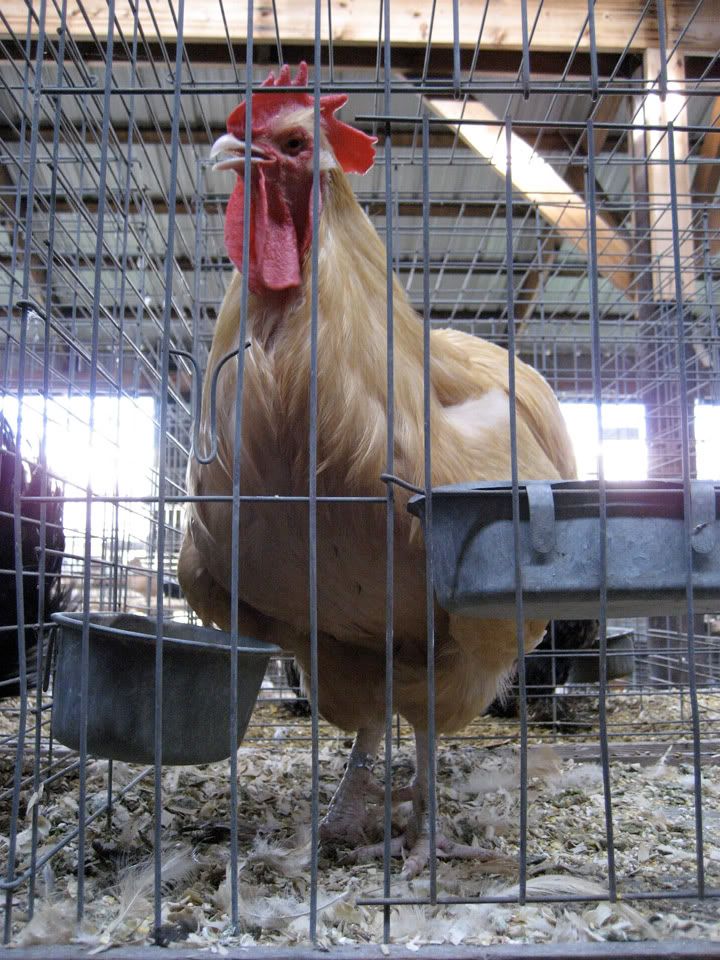 and sheep...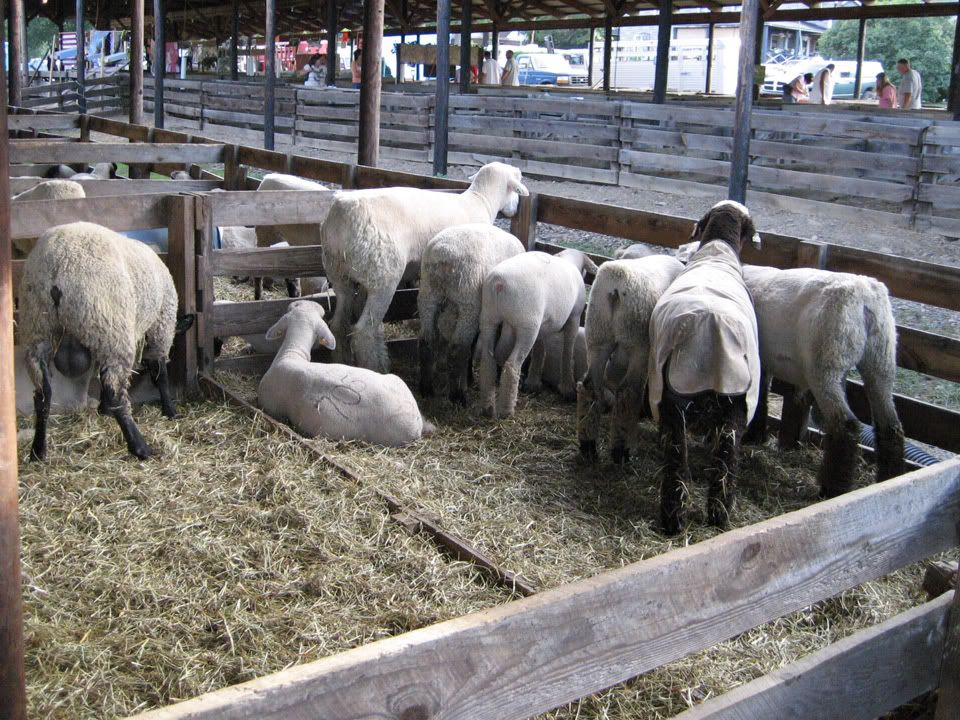 and pigs...



and, of course, cows...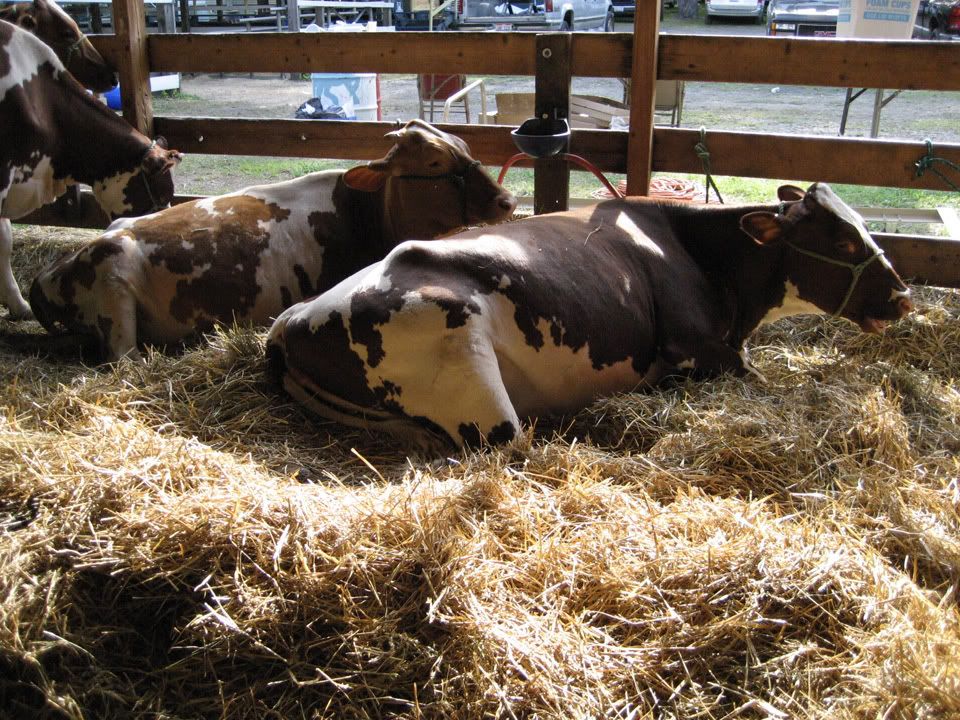 ...and cows and more cows.

Moo.

Now we're on the bus, somewhere between Allentown and Cleveland. Pennsylvania is one hell of a long state. So... what does someone do with a day off in Cleveland?